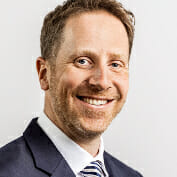 Apricum Partner Florian Mayr was the guest presenter in SolarPower Europe's upcoming webinar on the topic of market opportunities for energy storage in Europe. The webinar took place on Tuesday May 23 from 3.00pm – 4.00pm CEST.
The global energy storage market is set for continued growth and is expected to reach a volume of about 40 GWh in 2025, roughly thirty times the size of what it is today. A significant part of this is expected to come from Germany and the UK – but what are the concrete opportunities for market players?
Florian Mayr will have a closer look at established schemes and emerging use cases in the two countries, such as EFR, FFR, PCR, C&I grid fee reduction and PV self-consumption. In addition to providing a comprehensive description of the schemes regarding operations, counterparties, revenue streams and mechanisms, he will examine relevant demand drivers, regulatory developments and economic viability. The webinar will provide valuable guidance for business decisions for both established players and new entrants to the energy storage market.
The webinar is free for SolarPower Europe Members, and EUR 199 for non-members.
At glance:
What: Webinar: "Market opportunities for energy storage in Europe – How can I make money today and in the near future?"
When: Tuesday May 23, 2017 from 3.00pm – 4.00pm CEST
Where: Sign up here to reserve your place