"We at Apricum are committed to playing our role in accelerating the renewable energy transition, helping to safeguard this beautiful planet for our children and future generations."
Nikolai Dobrott, Managing partner, apricum
What Apricum can do for your cleantech business
Connecting the cleantech companies with the right investors.
Established in 2008, we're a globally active transaction advisory and strategy consulting firm dedicated to the cleantech industry. Our growth-oriented services connect investors and companies both public and private, including mergers and acquisition, fundraising, project finance, strategy development, business model design and technology roadmaps.
Guiding you to the best decisions
and opportunities.
We're headquartered in Berlin with offices in London, Paris, and Dubai and representatives in key renewable energy markets around the world. Our team of experts offers decades of combined technical experience coupled with top management, consulting and finance expertise. We move a broad variety of companies forward – from high-tech startups to financial investors and multi-billion US dollar conglomerates.
How do we realize both efficient and sustainable growth in the dynamic cleantech industry?
A global network of experts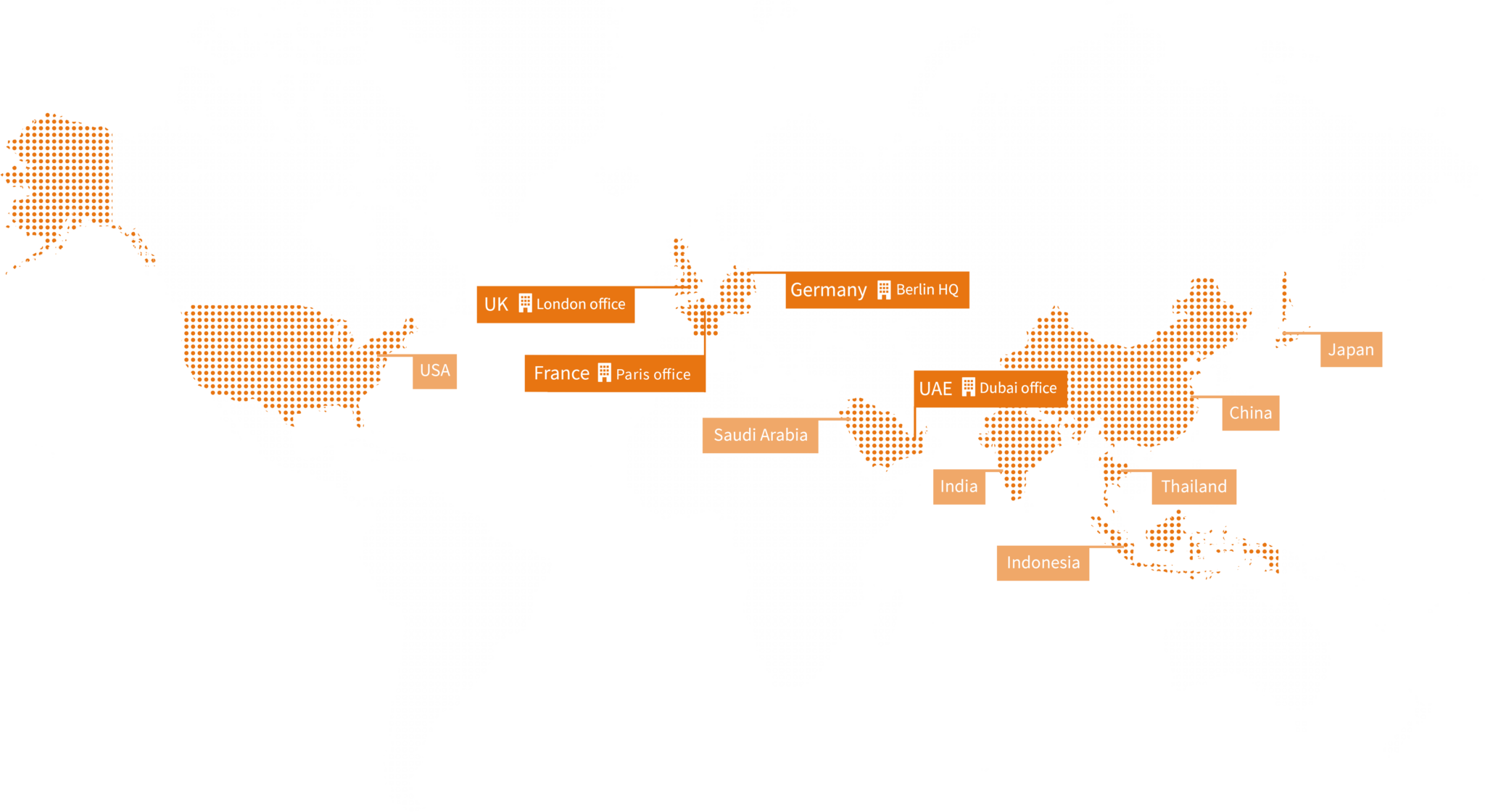 >€3.3 bn
transaction volume
involvement
30+
countries where our clients
reside
The cleantech industries that our clients are pioneering
Apricum is focused exclusively on renewables and cleantech. Our knowledge spans the entire value chains in these industries. We command a comprehensive overview of the market dynamics, drivers and economics, as well as a deep, engineering-level technical understanding.
The Apricum Team
Expertise, experience and passion characterize and unite our talented and diverse team members. The nature, variety and complexity of our clients' projects attract the high-caliber management consultants, investment bankers, engineers, entrepreneurs and thought leaders that make up our team. With backgrounds in engineering, economics, physics and business administration and residing currently in 12 countries, we're well-educated, multilingual and deeply connected to local renewable energy markets around the world.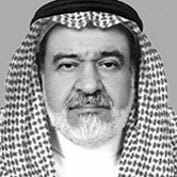 Dr. Amer Alswaha
Senior Advisor
Former head of IPP program, Saudi Electricity Company; senior vice president, Saudi Electricity Company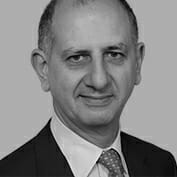 Paul Arwas
Senior Advisor
Former director and VP of energy and chemicals, Arthur D. Little; founder, Arwas & Associates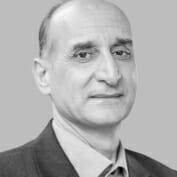 Karim Asali
Senior Advisor
Former director BD origination, technical director, First Solar; director project enabling, Desertec Industrial Initiative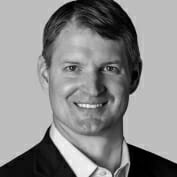 Jesse Atkinson
Senior Advisor and Country Representative USA
Former president Cratus Energy, board member, Alion Energy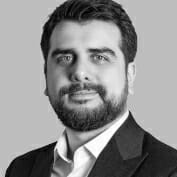 Hamid Can Baş
Senior Consultant
Master's degree in environmental management; former summer associate, Renew Power; quantitative analyst, ACWA Power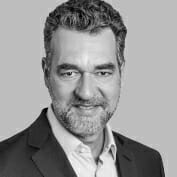 Frank Beckers
Senior Advisor
Former head of project finance and advisory at First Abu Dhabi Bank; former senior advisor to McKinsey & Company; held several senior positions in project and asset finance at Deutsche Bank in Frankfurt and Dubai.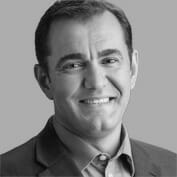 Dr. Raed Bkayrat
Senior Advisor
Former VP business development, First Solar; head of technology commercialization and industry collaboration, KAUST; director of system engineering and power electronics, DDS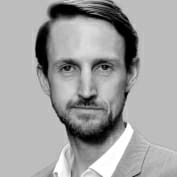 Matt Black
Senior Advisor
Chairman, Solar Energy UK;  COO, Solivus;  MD, Innovo Group; former investment director, Armstrong Capital Management Limited; senior investment director, Foresight Group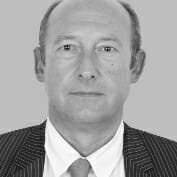 Dietmar Blank
Senior Advisor
Former commercial and contracts engineer / IWPP senior engineer, EWEC, ADWEC, ADWEA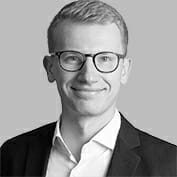 Philipp Braukmann
Consultant
Master's in international trade, finance and development; former intern, KfW DEG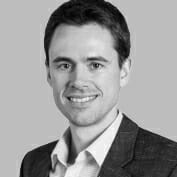 Chris Bryan
Director
Former vice president, business development – renewable energy, ORIX; investment banking associate, Evercore; senior associate, valuations advisory, PwC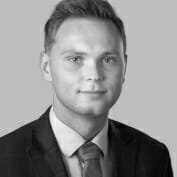 Benedykt Brzozowski
Analyst
Master's in economic research; former consultant, London Economics; former analyst, Ernst & Young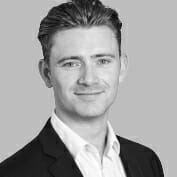 Joseph Ciccone
Consultant
Master's in materials chemistry; former industrial consultant, CNH Industrial, COO Gaia Membranes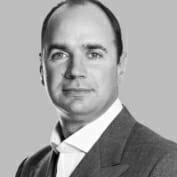 James Clark
Senior Advisor
Bachelor's degree, King's College, London; senior advisor, Green Future investments; co-founder, Obair partners; board advisor Comparis.ch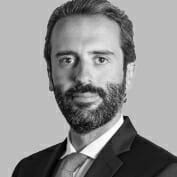 Corentin de Ricaud
Director
Master's in finance and strategy; former investment officer, European Investment Bank; financial advisor, ENGIE; analyst, BNP Paribas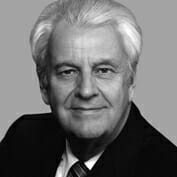 Dr. Horst Dietz
Senior Advisor
Member of the supervisory board, ABB AG, Solon SE, Bilfinger Berger; former CEO, ABB AG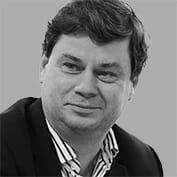 Dr. Garry Felgate
Senior Advisor
Former partner, Orion Innovations; chief executive and executive board member, Energy Retail Association; managing director, AEA Technology Group; director, The Carbon Trust; director, KPMG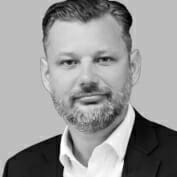 Dr. Jamie Frew
Senior Advisor
PhD industrial chemistry and catalysis; CEO and founder of 12 To Zero Technology;  former business development manager at Air Liquide; former senior technical professional, Haliburton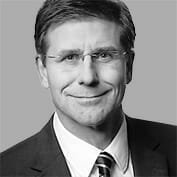 Heinrich Grabowski
Senior Advisor
Former member of EMEA senior leadership team, Novell; CIO, Rütgers/ Evonik; management consultant, Arthur D. Little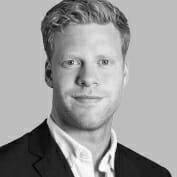 Philip Grabowski
Consultant
Master's in management; former strategic management assistant, CNH Industrial; intern, Grant Thornton AG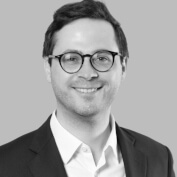 Lorenz Haberstig
Senior Consultant
Master's in business innovation; former consulting associate, Charles River Associates;  former consultant innogy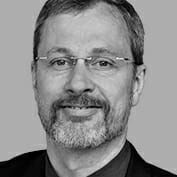 Frank Haugwitz
Senior Advisor
Director, Asia Europe Clean Energy (Solar) Advisory Co; former EU renewable energy manager, EU-China energy & environment programme; technical director, GTZ, China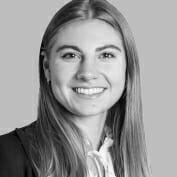 Laura Hoffmann-Ostenhof
Consultant
M.Sc in energy systems, B.Sc in physics; internships at Oxford Net-Zero, TopCap Holding, Generali Versicherung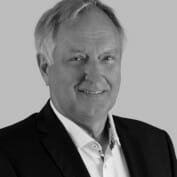 Dr. Detlev Hoge
Senior Advisor
PhD in physical chemistry. Former manager P&L, R&D, IT at Volkswagen, manager VARTA Batterie AG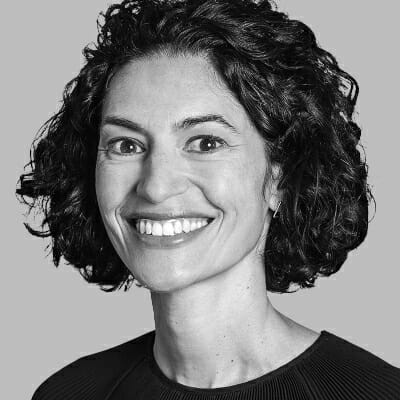 Cate Holtz
Talent Acquisition and Development Manager
Former marketing and communications manager, Apricum; communications strategist, Ikon Communications, strategic planner, MEC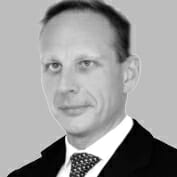 Krzysztof Ignaciuk
Director
Former senior manager, Strategy& / PwC; senior manager, Santander; engagement manager, McKinsey & Company; associate, Goldman Sachs; analyst, Merrill Lynch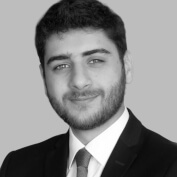 Patrick Kallab
Senior Consultant
Master's in business administration; bachelor's in engineering; former senior consultant, Booz Allen Hamilton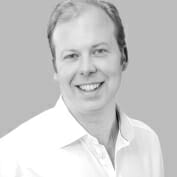 Robert Kellner
Senior Advisor
Master's in Business Administration; founder and managing partner of VUCANION; former consultant, Accenture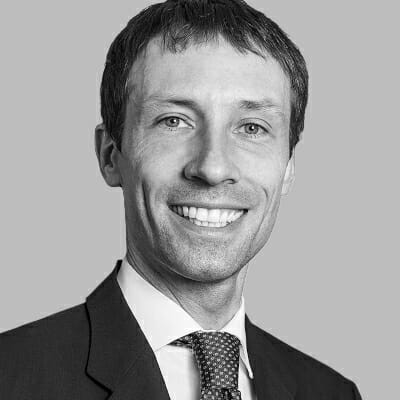 Dr. Hendrik Kienert
Principal
PhD in climate physics; former senior consultant, Bain & Company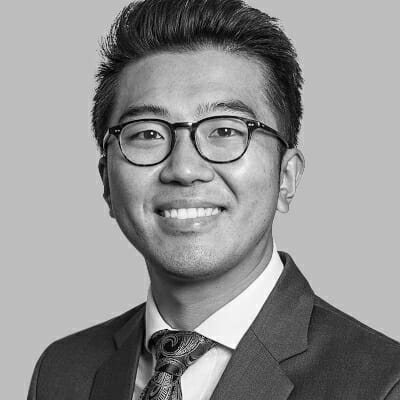 Solbin Kim
Associate
Master's in renewable energy engineering and management; former consultant, innogy Consulting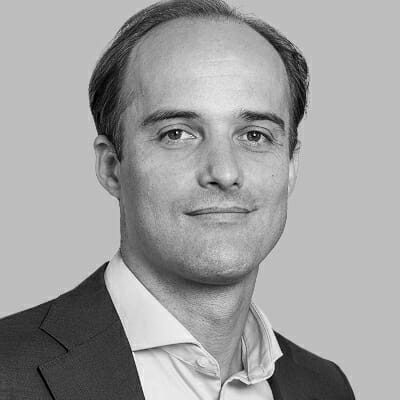 Erik Klaassen
Principal
MBA, master in energy science, B.Sc in chemistry; former manager, E.ON Inhouse Consulting; consultant, Ecofys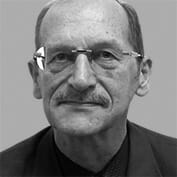 Horst Kruse
Senior Advisor
Former Director Sales Asia, Photovoltaics, Schott Solar; Director Marketing & Sales South East Asia, Angewandte Solar Energie (ASE) GmbH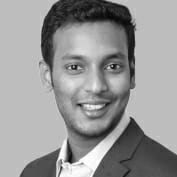 Saravana Kumar
Consultant
Master's in management and mechanical engineering; former simulation engineer, QuEST Global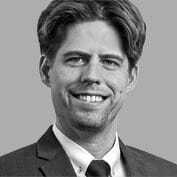 James Kurz
Project Manager
Founder and director, SolarNowa; former investment manager and business development manager, Saxovent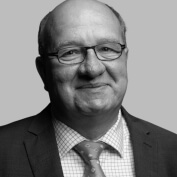 Dr. Oliver Langenfeld
Senior Advisor
PhD in mining engineering; professor for underground mining methods and machinery at Clausthal University of Technology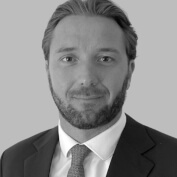 Valentin Matelot
Associate
Master's degree in management and international finance; former commercial investment banking analyst Credit Suisse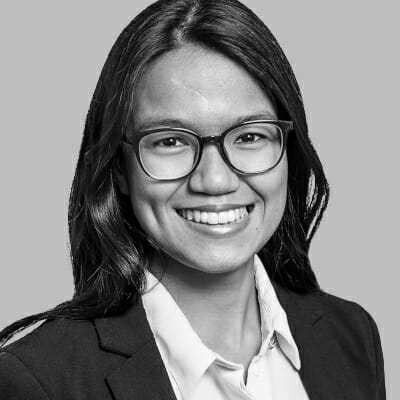 Jesselyn Malimata
Project Manager
Master's in management and engineering of environment and energy; B.Sc. in chemical engineering; former commercial planning specialist and energy trader, AES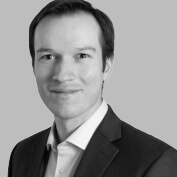 Dr. Richard Mazuski
Senior Consultant
PhD in physical chemistry; former associate, McKinsey & Co.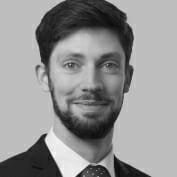 Alex Metz
Director
Master's in sustainable energy futures, Imperial College London; former associate director, Guidehouse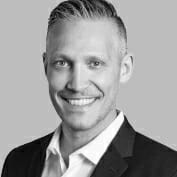 Martin Milinski
Marketing & Communications Manager
Master's in comparative studies for social sciences; former media relations and campaign manager for Alstom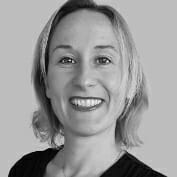 Dr. Beatrice Möller
Senior Advisor
Senior legal counsel specialized in corporate, banking and energy law; former M&A lawyer, Linklaters; banking lawyer, Freshfields Bruckhaus Deringer; legal advisor; MVV Energie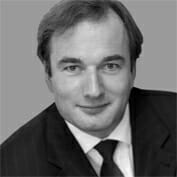 Christian Müller-Elschner
Senior Advisor
Founding partner, Deutsche Ventures; former COO, Younicos; senior vice president, T-Systems; partner, Roland Berger Strategy Consultants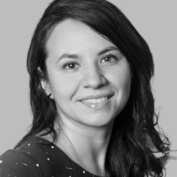 Dr. Elena Nikonova
Senior Advisor
PhD in applied mathematics, former chief strategy officer, Eleport; former director of global partnerships, ENGIE; former director of global partnerships, Shell Recharge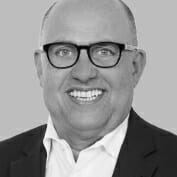 Thomas Obermeier
Senior Advisor
Owner and CEO, TOMM+C;  head of business development, EEW Energy from Waste GmbH; former CEO, Schwarze Pumpe GmbH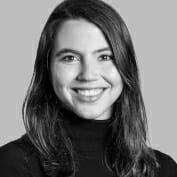 Elizabeth Oliphant
Consultant
M.Sc in energy systems, B.Sc in earth science; former Fulbrighter, City of Palo Alto Utilities intern, and Michigan Sustainability Cases writer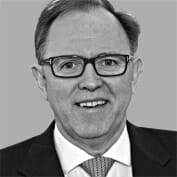 Per Hornung Pedersen
Senior Advisor
Member of management board, Suzlon Energy; former CFO, NEG Micon/Vestas; CEO, Suzlon Energy; CEO, Repower; CEO, Pelamis Wave Power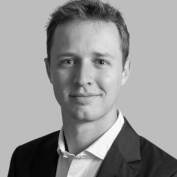 Matteo Pellandino
Consultant
Master's in finance; former intern Banca Sella CIB; former intern, Apricum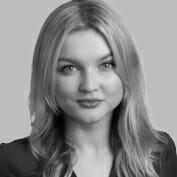 Alexandra Popova
Project Manager
M.Sc in energy systems; former project manager, McKinsey & Co.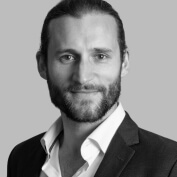 Elian Pusceddu
Project Manager
Master's in mechanical engineering, master's in energy economics and policy; former principal, Element Energy.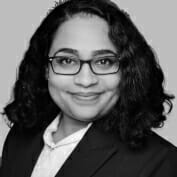 Parrvathee Rejitha
Team Assistant
Master's degree in English & American studies; former online trainer, Berlitz; lecturer All Saint's College, Kerala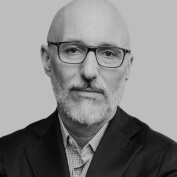 Joachim Rupp
Senior Advisor
CEO, Detra Solar; former managing director, Viessmann PV + E-Systems; senior manager, Samsung; marketing manager, Hitachi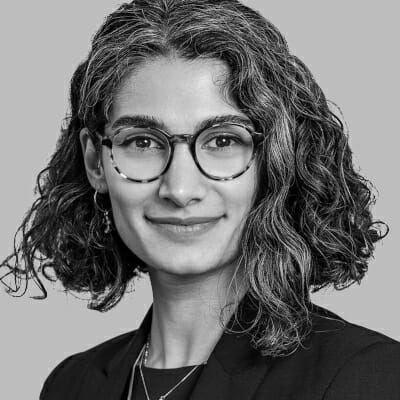 Hoora Sarajan
Senior Industry Specialist
M.Eng. in renewable energy systems; B.Sc. in energy and process technology, B.Sc. in physics; former student researcher, PVcomB at Helmholtz-Zentrum Berlin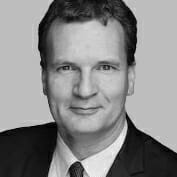 Prof. Dr. Dirk Uwe Sauer
Senior Advisor
Professor for electrochemical energy conversion and storage systems, RWTH Aachen University, Germany; Project leader, division for electrical energy systems, Fraunhofer Institute for Solar Energy Systems ISE, Freiburg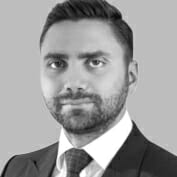 Wassef Sawaf
Senior Advisor
Co-founder and CEO, Wayu Limited; former co-founder and chairman Yellow Door Energy; co-founder and CEO Adenium Energy Capital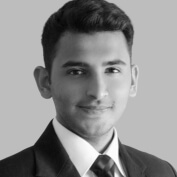 Aditya Saxena
Senior Consultant
Former management consultant, McKinsey & Company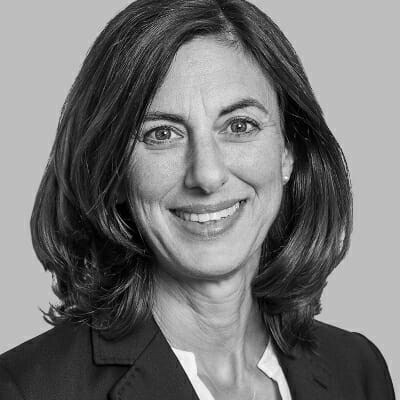 Miriam Schmeling
Office Manager
Former Team Assistant, August Storck KG; Office Manager, Technical University Berlin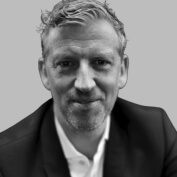 Tobias Schuett
Senior Advisor
Founder and CEO of DZ4; former VP asset finance and leasing and renewables / structured products, Deutsche Bank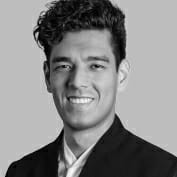 Dr. Benjamin Silcox
Senior Consultant
Ph.D. in chemical engineering; former analyst Goldman Sachs & Co.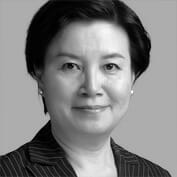 Janet So
Senior Advisor
Director, Trinergy M&A Advisory; Director, Translink Corporate Finance; former senior consultant for PR firms; former consulting director for McGraw Hill's AviationWeek / MRO Exhibition in Beijing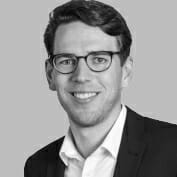 Kai Stepputat
Consultant
Master's in industrial engineering and management from the Technical University of Berlin. Working student at Enertrag and Enervis energy advisors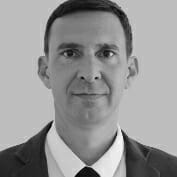 Moritz Sticher
Senior Advisor
Cofounder and managing director, GA Power Group; former managing director, Quast Nahrath Group; cofounder and managing director Credence Power Group; business development manager Europe, SolarPark Korea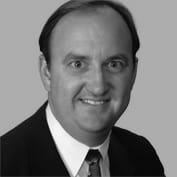 Richard Stuebi
Senior Advisor
Founder and president, Future Energy Advisors; former board member ESA; former VP, US strategy & group technology, National Grid; managing director, Early Stage Partners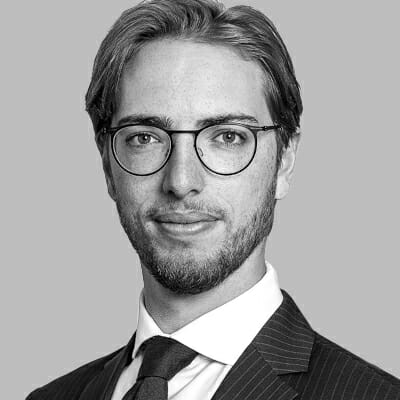 Giovanni Sturiale
Vice President
M.Sc. in corporate finance and banking; B.Sc. in banking and finance; former credit analyst intern, Factorit, Italy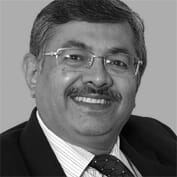 Krishnappa Subramanya
Senior Advisor
Chairman, FICCI solar energy task force & SEMI PV advisory panel; fellow, IETE; former CEO, Tata BP Solar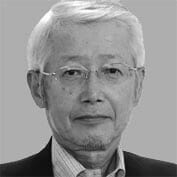 Dr. Yoshihisa Tawada
Senior Advisor
Former chairman, Kaneka SolarTec Corporation; chairman, Japan Solar Energy Society; director, PV Power Generation Technology Research Association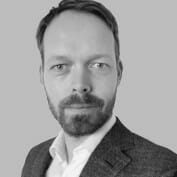 Daan Terpstra
Senior Advisor
CEO, Sustainable Digital Infrastructure Alliance; manager, renewable energy and BESS products, Vattenfall; analyst, Nuon; consultant, Energie Makelaar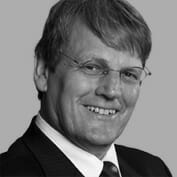 Prof. Dr. Eicke Weber
Senior Advisor
VP, ISES; former CEO, Berkeley Education Alliance for Research in Singapore (BEARS); director, Fraunhofer Institute for Solar Energy Systems ISE; professor of physics and applied sciences, Albert Ludwig University of Freiburg