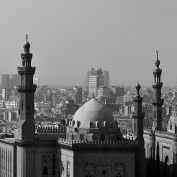 A renewable energy market briefing released today by Apricum – The Cleantech Advisory outlines Egypt's ambitious push to install solar and wind power against a backdrop of dire economic and energy-related challenges. The cornerstone of Egypt's renewable energy program is a feed-in tariff (FIT) structure, announced in September 2014, under which 4.3 GW of solar and wind power will be procured by 2017.
Apricum Press Release Egypt Renewables Market Briefing
Obtain a free copy of Apricum's Egypt RE market briefing here.