Enter, expand and succeed in the fast-growing energy storage market
Proven solutions tailored to your individual needs
Our energy storage practice covers the full range of segments and technologies and equips our clients with strategic guidance and M&A support for success in a rapidly growing market. We harness our deep knowledge of technologies, markets, business models, partners, investment opportunities and strategies to deliver maximum economic impact.
TECHNOLOGIES
Get expert insight into the ever-evolving innovations along the energy storage value chain and be prepared for today's challenges and tomorrow's opportunities.
MARKETS
Accurately position your offering by leveraging our deep understanding of each energy storage market's unique size, structures, players and customers.
BUSINESS MODELS
Compete and win in an increasingly dynamic and competitive energy storage market by developing a winning business model, or enhancing an existing one.
PARTNERS AND TARGETS
Find the right partners or acquisition targets for realizing your business model and receive expert due diligence, JV or M&A guidance until the deal closes.
STRATEGIES AND BUSINESS PLANS
Level up your business and make decisions with confidence by leveraging our deep expertise in strategy and business plan development.
(Corporate) Strategy development - Unleashing growth
We help ensure that clients are best positioned to realize arising business opportunities and long-term success through robust strategy. Our services are modular and naturally customized to clients' needs. We collaborate closely with executive teams and key stakeholders to understand their unique challenges, goals and aspirations. Through rigorous analysis, research and industry benchmarking, we reveal untapped opportunities and identify the most effective strategic pathways for our clients.
Analysis of current market situation and strategy implications
Current strategy review
Vision and goal setting
Product portfolio optimization
Development and sharpening of value propositions
Growth driver definition
Digital transformation
Business model design and review - Unlocking sustainable value creation
We advise our clients in crafting innovative business models that drive growth, foster sustainability and deliver tangible impact. We can help with assessing current business models, identifying and illustrating potential opportunities and gaps, as well as designing a business model from scratch. Our support covers all elements defining a business model.
Customers:
Key customer segment mapping, identification of pains to mitigate as well as gains to facilitate
Customer segment quantification and prioritization
Definition of customer relationship approaches to ensure acquisition, retention and upselling
Value proposition and product:
Value proposition design for target customer segments
Specification of products and services to support the value proposition
Financials:
Key revenue stream identification
Pricing approach definition
Creation of detailed bottom-up cost models
Infrastructure:
Development of channel strategy
Determination of key partners and developing partnership/ecosystem strategies
Identification of key activities and resources for business model delivery
Market analysis and assessment - Creating in-depth understanding
Our team provides research to equip clients with the strategic insights needed to thrive in the ever-evolving cleantech industry. These tailored solutions enable our clients to make well-informed decisions, based on the knowledge of market opportunities, growth potential, regulations and competitive environment, amongst others.
Typical analyses include:
Market sizing and forecast
Competitive player landscape and archetyping
Identification of competitor strategies
Segmentation of customers and definition of customer preferences
Market trend evaluation
Analysis of regulations and their implications
Market entry strategy - Expanding with confidence
With our in-depth technical and market knowledge, we assist cleantech businesses in successfully entering new markets and maximizing their growth potential. Building on top of the thorough understanding of the market (see Market analysis and assessment), we deliver a tailored market entry strategy that reflects local dynamics.
Market analysis and prioritization
Value pool identification
Entry mode selection
Development of positioning
Market entry roadmapping
Key customer and partner identification
Business planning
Supply chain strategy - Driving operational excellence and resilience
Leveraging our deep understanding of cleantech market trends, supply chain knowledge and data-driven insights, we partner with clients to design customized strategies that drive operational excellence, reduce costs and deliver superior customer value.
Mapping of existing supply chain strategy along key parameters
Pricing analysis
Market trend and growth projection insights report
Supplier analyses
Risk and opportunity identification
Strategy assessment and initiative development
Strategy implementation / Project management office - Transforming vision into action and results
Our team of experts collaborates closely with organizations to embed the transition into all aspects of their business, translating high-level goals into tangible actions. By fostering clear understanding and accountability, we ensure that employees play their part in executing the strategy and maintaining best practices. With meticulous attention to detail and analytical rigor, we assess organizational capabilities, identify gaps and design tailored interventions for long-term success.
Managing project planning and execution
Organizational design and structure
Capability building via recruiting, staffing, training, and employee development
Change management
Performance improvement and KPI tracking
Communication and stakeholder engagement
M&A – Strategic acquisitions and divestments
For buy-side execution, we follow a systematic and analytical process tailored to our clients' business objectives and assist them in finding and contacting targets. By providing due diligence reports, we ensure a solid foundation and negotiate and close the agreement. On the other hand, sell-side execution also requires a carefully structured and targeted approach. To that end, we create the teaser and investment memorandum for investors, select and approach investors, coordinate and monitor the due diligence process and structure the deal while moderating negotiations and preparing the closing.
Joint ventures – Collaborting with the ideal partner
Our experienced transaction advisory team supports you at every stage from screening prospective partners, conducting a thorough due diligence to establish credentials, to structuring a detailed strategic business plan for the partnership that ensures both long-term as well as short-term success. As cleantech specialists, our technology expertise and deep understanding of the dynamics in cleantech markets maximize your JV's competitive advantage.
Fundraising
We jointly define the target investors and/or partners and work on a compelling storyline for the investor approach. We organize and lead meetings with you and high-potential investors to select the most suitable candidates for further discussions and provide ongoing negotiation support to close the best possible deal. Committed to transparency, we only introduce your company to potential investors who have been explicitly approved by you beforehand.
Due diligence – Knowing the real value of the deal
Our team of business and technology experts examines each business opportunity in detail, evaluating all relevant commercial, market and technical aspects.
Project finance – The most advantageous financing structure
We support project developers to successfully navigate complex international financing requirements with multiple currency cash flows involving governmental and private sector lenders locally, regionally and internationally. We help you mitigate risk and build innovative and highly-structured deals with the optimum mix of equity and debt aligned to your strategy.
IPP (sell-side) – Maximizing local value creation
Developing and implementing an effective long-term renewable energy program is a complex task for governments involving many stakeholders and a myriad of economic and legal considerations. With a successful track record in advising governmental institutions in Europe, the USA and the MENA region, we offer a full range of services including the evaluation and selection of the most suitable support scheme, the structuring of local content regulations, effective grid integration, and the development of optimal procurement, industrialization and cluster strategies. We advise governments on embedding renewable energy into their broader energy strategy, achieving competitive pricing and maximizing local value creation.
Bid support and management (buy-side) – Optimizing your energy project
We can support you from the bid preparation stage and will see you through until you have achieved financial close of the project. Post financial close, we can supervise construction of the power plant and commissioning up to the date of commercial operation.
The demand for Li-ion batteries is expected to grow at a CAGR of more than 23%, surpassing 900 GWh by 2030.
Stationary storage Growth
BESS demand is driven by front-of-the-meter batteries, which will account for around 70% of total BESS battery demand in 2030.
Strong Corporate appetite
2022 saw a record $22 billion raised in corporate funding for energy storage, up 69% compared to 2021.
ENERGY STORAGE SYSTEMS: AN INTEGRAL PART OF THE WIDE SPREAD ADOPTION OF RENEWABLE ENERGY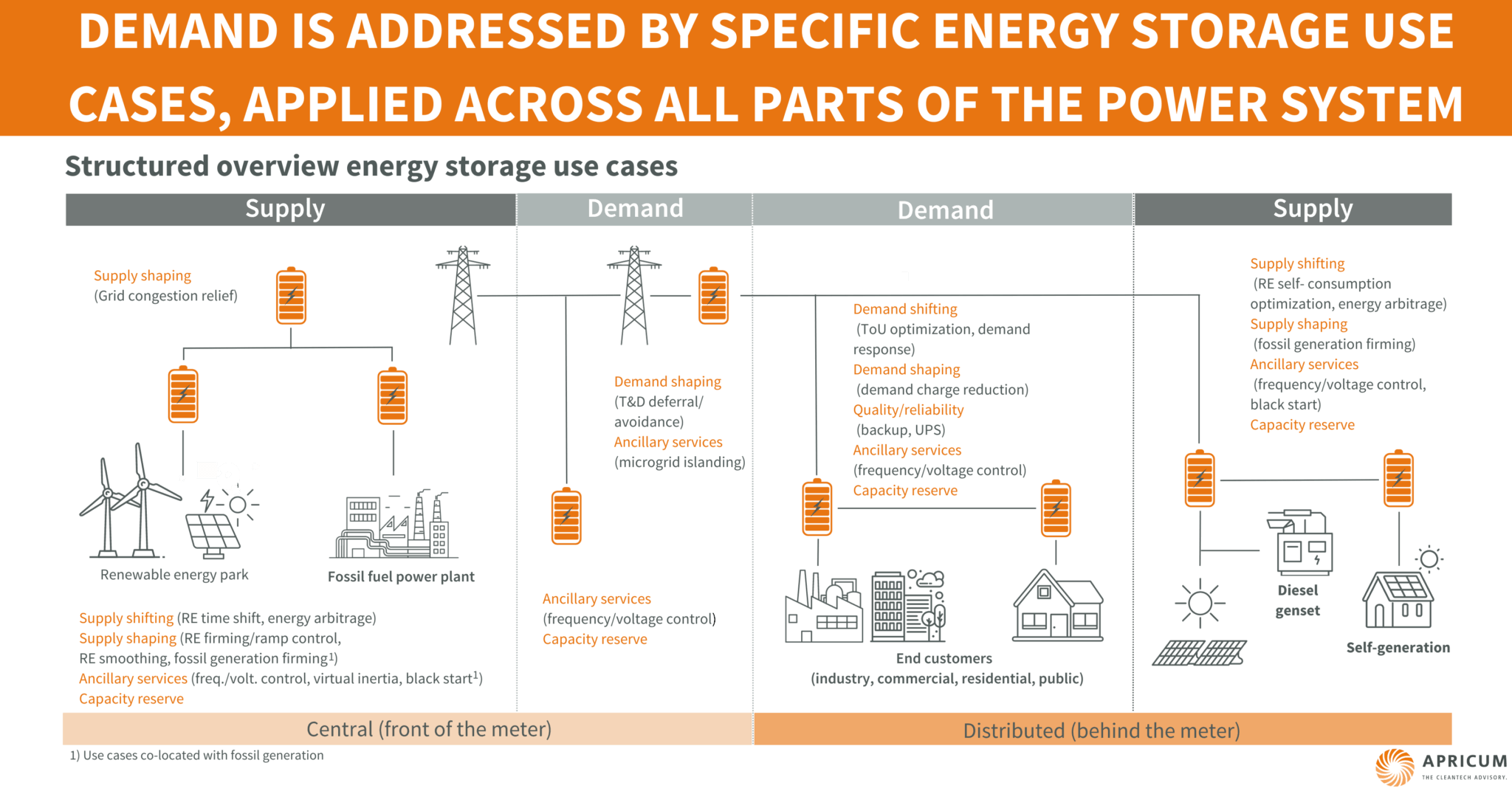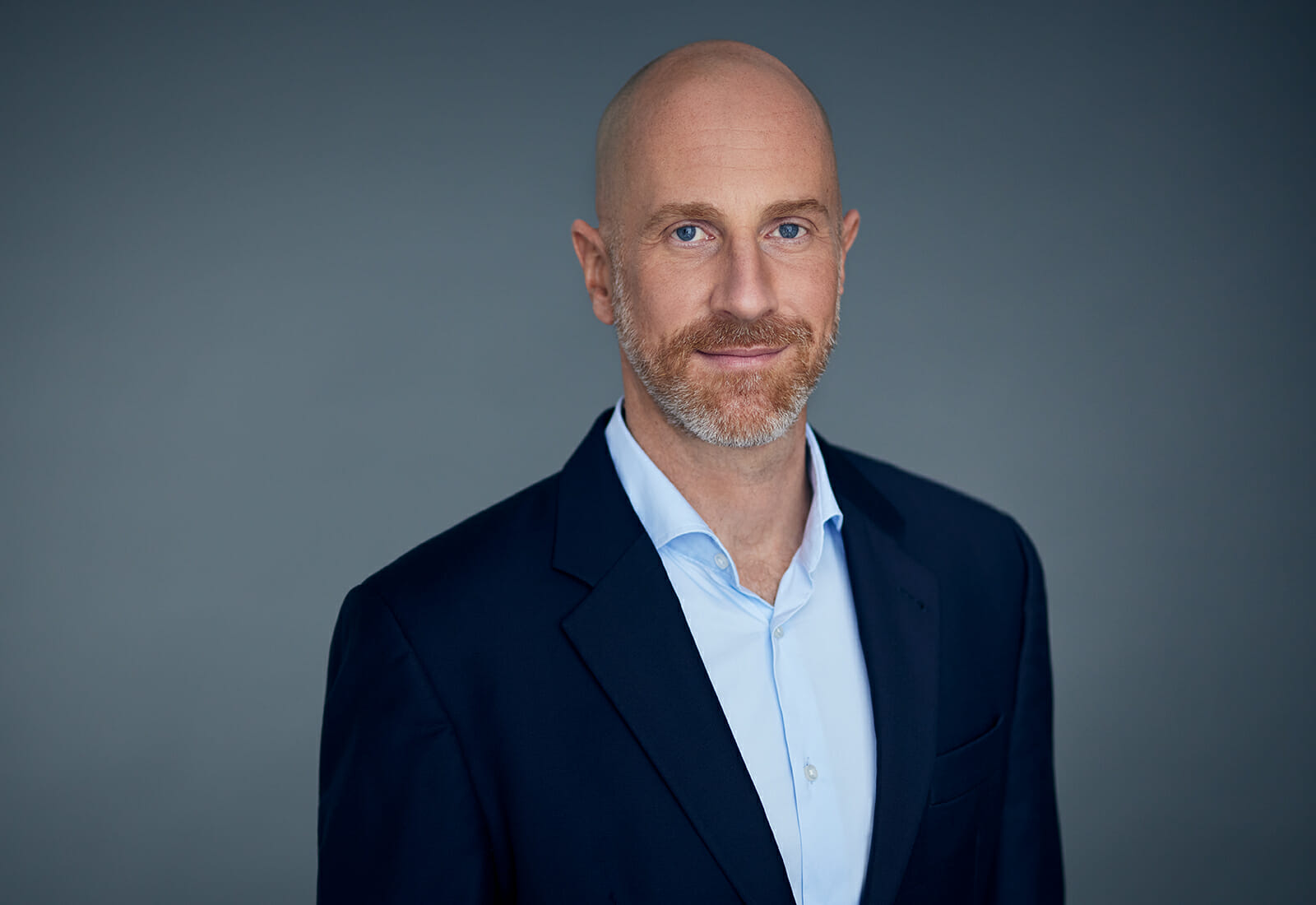 Florian Mayr
Partner and head of Energy storage practice
"Energy storage is not just a technology, it's a business opportunity. Investing in energy storage enables companies to unlock the full potential of renewable energy sources, while also creating new revenue streams, improving energy security and reducing operational costs. Embracing energy storage is the key to building a sustainable and profitable future."
EXPLORE OUR energy storage INSIGHTS
EXAMPLE CLIENTS WHO HAVE BENEFITTED FROM OUR CONSULTING EXPERTISE





"Working together with Apricum was a great experience…" "Apricum combines deep technology and market knowledge with a customer centric, tailored and professional approach. This combination was key as we set the focal points along the project jointly resulting in real co-creation and tangible results which is the valuable fundament for our next steps."
"Apricum's team is world class." "Apricum played a crucial role in the final close of our successful series C equity raise by bringing in a key strategic investor, which diversifies our investor base. Apricum's team is world class and their network of global relationships to decision makers of major strategic companies is very impressive and made all the difference."
"… their insights into the broader energy ecosystem were tremendously valuable." "Apricum has been a terrific partner for our company, initially as Avalon Battery then after our merger with redT Energy to form Invinity Energy Systems. Not only was Apricum's expertise crucial to refining our approach to capital markets, but their insights into the broader energy ecosystem were tremendously valuable in understanding, evaluating and crafting the commercial positioning of our vanadium flow batteries for potential customers and strategic partners."
"Simply a pleasure to work with." "Apricum supported us in several strategy projects as well as with a comprehensive analysis of cost structures for our stationary battery storage business. Their in-depth stationary storage expertise in this sector is impressive as is their superior professionalism and reliability – simply a pleasure to work with."