An interview with Apricum's waste-to-energy expert Thomas Obermeier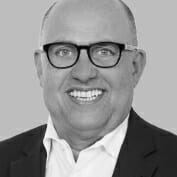 Apricum has recently expanded its industry focus to include the waste sector, offering services in wastewater treatment, waste-to-energy and waste management. Supporting Apricum in its expansion into waste-to-energy projects are two newly appointed senior advisors, Thomas Obermeier and Henning Franke. In this interview, we speak to Thomas Obermeier to find out more about the waste-to-energy market in Germany and Europe and how the market might develop from a regulatory standpoint, as well as challenges and opportunities created.
1. Mr. Obermeier, where do you see the German waste incineration market going in the next few years, as it seems to be quite saturated and relies on waste imports from neighbouring countries? Which stake does waste-to-energy have within waste incineration?
Before the Corona pandemic, which is severely impacting the amount of waste being created, all of Germany's wte (waste-to-energy) plants were operating at their maximum capacity of roughly 26 million tonnes per year. Even though general garbage or municipal solid waste (MSW) is actually rising during Corona, the commercial & industrial (C&I) waste is declining sharply. The GDP is expected to decline by 7–8 % this year and if we do not see a new lockdown, will likely not increase by more than 5% next year. Therefore, you can expect that we will not see an undercapacity in Germany this year or next year. Nevertheless, in the medium term, a further increase in GDP and therefore C&I waste can also be expected. To stimulate the economy, the government will promote infrastructure projects, which will result in increased construction and demolition waste. The trend of urbanization and smaller households will continue and the population in Germany is unlikely to decrease as early as predicted five years ago. This will result in an increase of MSW. But a higher gross amount of waste does not automatically mean there is more waste to be incinerated. The EU regulations, the green deal, and the German circular economy law (KrWg) all promote recycling. Today, the recycling rate for LAWC (local authority waste collection) in Germany stands at 50%, which is below the new calculation method of the EU and not over 65% as was announced in the past. We expect that a minimum rate of 60% in the next five years can be achieved. The C&I ordinance wants to increase separate collection and recycling as well. Looking only at these numbers, you could conclude that we will have an overcapacity in the coming years. But we must look at the whole picture. We incinerate more than 3 million tonnes per year of waste in coal power plants, which will disappear under the energy transition. A huge number of biomass power plants (incinerating waste wood and non-recyclable wood) that rely on renewable energy funding (advanced renewable tariffs) will close due to lack of economic viability once this subsidy is phased out. Waste wood and parts of bulky waste will need a new recovery home. Currently more than 3 million tonnes per year of MSW are treated in mechanical biological treatment facilities (MBT). These plants, mostly under the ownership of public authorities, are at the end of their lifetime and the main product RDF (refuse derived fuel) will hardly find an economically feasible home in wte plants. New waste streams like shredder light fraction and some hazardous waste have been coming into the market for two years.  To sum it up, it is safe to assume you will not find a wte overcapacity in Germany, mainly driven by the closure of biomass incinerators and coal power plants, and even if you take into account the known projects of 1 million tonnes per year, there will be an undercapacity if you calculate the social and economic factors as well.
2. How about the European market more broadly?
If you look at the EU market, only a few countries like Denmark, Belgium, the Netherlands, Austria, Switzerland and Germany have a more or less saturated wte market. Even if EU targets for recycling and landfill are met, there is still a significant gap between installed capacity of waste incineration and actual requirements. For example, all 27 EU countries plus the UK produce roughly 595 million tonnes of waste per year. If we assume they will meet the EU's circular economy goal of recycling 65% of MSW, with a maximum of 10% going into landfills, then 150 million tonnes per year would have to be incinerated. Currently we have an installed capacity in Europe of 90 million tonnes, 10 million tonnes are co-incinerated in cement kilns and coal power plants and 8–10 million tonnes will be handled by planned new projects. This leaves, therefore, a gap of more than 40 million tonnes. Even in highly developed countries like France, Italy, Spain, Poland or the UK, a lot of waste still goes to landfill. The highest demand is in Italy with 11 million tonnes per year followed by Spain with 8 million tonnes, France and Poland with 4 million tonnes, Romania with 3 million tonnes and Greece with 2 million tonnes. At least four other countries do have a gap of roughly 1 million tonnes per year. Britain is actually the wte market with the highest activity. We expect the same in Poland and in Spain. The EU does not fund wte projects anymore, and the financing of these projects is the main method to develop this cornerstone technology for the circular economy. To achieve private sector financing, you need a waste market assessment, long term waste supply agreements, waste laws and ordinances in accordance with EU regulation and the green deal, power purchase agreements and clients for heat, industrial steam or cooling nearby.
3. Regarding European policymakers, what is your opinion on how their potential resolutions will affect the development of waste-to-energy?
The problem is that many politicians, especially at the EU level, are dreaming of a zero waste society. Unfortunately, this is simply not realistic, and does not take into account the laws of science and nature and the well proven fact that not everything can be recycled. For example, plastic and paper fibre lose their recyclability after 4–7 recycling rounds. Wte also destroys organic hazards and concentrates the inorganic hazards in flue gas residues, which can then be stored safely underground. Despite all this, wte for many of these politicians is simply a transition technology. The NGOs are more active in influencing the MPs and EU bureaucrats than the wte stakeholders. It is important to point out, that after the midterm closure of nuclear, coal and even gas power plants, biomass and waste incinerators will be the only base load power plants remaining. Their decentralized places of location is a chance to improve the energy transition of heat supply as well as of the green hydrogen supply for industry and the automotive sector. Nevertheless, the main elements found in IBA (incineration bottom ash) like copper, aluminium, stainless steel, ferrous scrap or agglomerates are much cleaner than alternative secondary resources produced by mechanical recycling facilities. To promote wte, we have to highlight the importance of preventing waste, reusing waste products and recycling as much as possible. There are, of course, technical and market barriers to consider and therefore wte capacity should be installed at around 30% of the gross waste amount (MSW + C&I). Wte helps to drive the energy supply of power and heat while recycling metals and aggregates at the same time.
4. Where do you see opportunities for companies focusing on waste-to-energy services in Europe?
UK is still an attractive market, followed by Poland. Spain and the south eastern European countries will follow soon. Italy will remain a problematic market even if it does urgently require more capacity.
Apricum's services for companies in the waste sector
Apricum offers advisory and support in the waste industry with a particular focus on waste-to-energy, wastewater treatment and municipal solid waste management. Building on our vast industry network and transaction advisory experience, we provide our clients with comprehensive M&A support, strategy advisory and project finance expertise.
To learn more about how Apricum can support you in realizing opportunities in the waste sector, please contact Apricum Managing Partner Nikolai Dobrott.