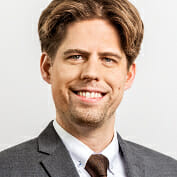 Apricum Project Manager James Kurz presented the topic of PV Cleaning: Choosing the Optimal Method and Frequency in SolarPower Europe's webinar on Wednesday October 18, 2017.
As PV development in desert regions has skyrocketed, PV cleaning has become a prominent topic among solar industry professionals working in the utility-scale segment. To date, a wide range of solutions – both with and without the use of water – have been applied, including manual cleaning, truck- or tractor-mounted systems, semi-automated robotics and fully automated robotic systems. With this multitude of options, how should a PV power plant owner decide on a cleaning method to use? Many parameters, which can be location specific and project specific, are at play and will affect the selection of an ideal cleaning program.
In this webinar, Apricum Project Manager James Kurz:
Explained in which regions PV cleaning is most important and why

Illustrated why project owners should choose the cleaning method based on project NPV and explained the potential conflicts that can arise between EPCs, project developers and asset owners

Highlighted the most important parameters influencing the selection of a cleaning method and/or frequency

Provided examples for several project scenarios and highlight where certain solutions, e.g., fully automated systems, are applicable
To view the webinar, please contact SolarPower Europe.