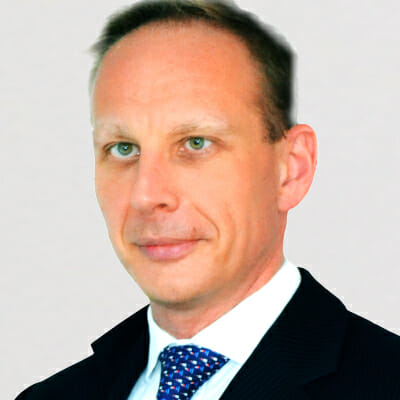 We interview newly appointed Apricum Director Krzysztof Ignaciuk, who leads Apricum's Dubai office and business in the MENA region.
1. Krzysztof, tell us about your background
I started my professional path in September 2008 and joined a London-based investment bank literally two weeks before the Lehman Brothers went bankrupt and Merrill Lynch was taken over by Bank of America. I spent the following six years working on M&A and capital market transactions in the utilities space. After that, I sought to understand how businesses operate on a more day-to-day basis and decided to become a management consultant at McKinsey. In 2019, I transferred to Dubai and in March this year, I decided to join Apricum.
2. What made you decide to join Apricum?
I was looking for a place where I could use both my investment banking and consulting skills in an area that I find exciting and most importantly, while working with like-minded individuals. I was amazed by the vision presented by Nik, Charles and Florian and my further discussions with other colleagues across the board only strengthened my desire to join. Fast forward a couple of weeks and here I am, having the privilege of leading the Dubai office.
3. What are some recent developments in the MENA region that are creating opportunities?
The general framework for renewables in the region is extremely supportive: last year Saudi Arabia, the largest economy in the region and the 10th-largest emitter of carbon dioxide in the world pledged to cut its carbon emissions and become net zero by 2060. Other countries in the region including UAE and Bahrain followed suit. This expands the possibilities of Apricum to help several client groups. Firstly, several renewable-oriented start-ups will seek financing, a value creation plan and eventually perhaps sell-side advisory to larger players. Secondly, more established companies will seek ways to ensure they use clean energy. Other players will look to take up local manufacturing opportunities in wind towers and solar panel production. And finally, the incumbent energy producers in the region will be keen to use the most advanced technologies in the world.
4. What will be the focus of Apricum's Dubai office?
It's an exciting time for us, demand for our services in the MENA region is growing and our focus will obviously be supporting clients in growing their business across MENA. More specifically, we will advise clients across Apricum's value proposition and support them with M&A and funding advisory. Depending on project workload, we will also support the Berlin and London offices with their mandates. We are assembling a great team here in our beautiful new office in the DIFC, the financial hub of the MENA region. I have the pleasure of working alongside Partner Frank Beckers, Consultant Saravana Kumar and Senior Advisor Vahid Fotuhi – between us, we have decades of MENA-specific cleantech consulting and financial advisory experience. And we are on the lookout for talented colleagues to join our expanding team, just get in touch to find out more.